"We put in hours.
We make a habit of observing the world with compassion and appreciation.
We honour the imagination.
We sign our name to our craft.
We're sensitive to input and output.
We go to our room to cultivate ideas on a solo path.
We know we're not alone." Sara Genn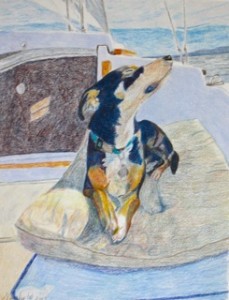 These works are an offering to those who wish to remember a  beloved pet or a moment experienced at their wedding.