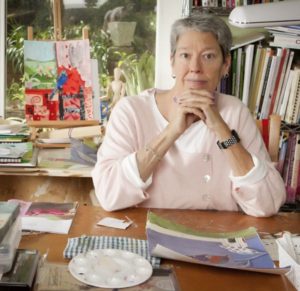 I see beauty in light and color. My work explores the movement of light that touches the natural and made world. Images emerge from reflections, patterns, shadows, and rhythms that I both observe and imagine.
As with music, harmonies and discords of color are explored for their mysteries of mood and atmosphere. Layering, scraping, and transparency become my way of revealing and concealing what is being felt in the moment. The act of creation unfolds a path for connecting with others through shared stories.
I think of my art as a reflection of my life through that which catches my gaze. I seek for it to express the kind of beauty that draws you in, causes you to linger, and moves you to a new and deeper place.